A Super Weekend
Once the holidays are over, winter seems pretty bereft of big celebratory events. This weekend, however, is a veritable triumvirate of exciting activities. Okay, so Groundhog Day isn't really a holiday, but as weather temperatures decline and cabin fever rises, parents will take any excuse to break the boring winter routine. Here are some fun ideas: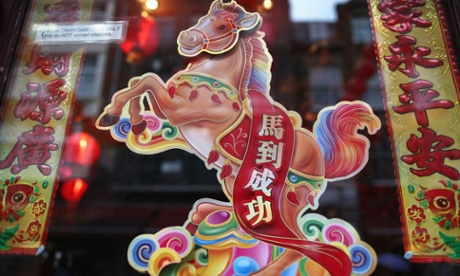 Starting off the weekend is Chinese New Year, which celebrates the Year of the Horse! The Chinese Zodiac (Sheng Xiao) is based on a 12 year cycle. Each New Year is traditionally celebrated with fire crackers, banging pots, parades and feasts. Why not get the kids involved in the celebration with some new, fun crafts and foods to try.
http://www.meetpenny.com/2014/01/chinese-new-year-activities-for-kids/#_a5y_p=1198618
http://www.feelslikehomeblog.com/2013/02/24-chinese-new-year-activities-for-kids/
http://www.giftofcuriosity.com/chinese-new-year-activities-for-kids/
February 2 marks Groundhog Day, a quirky ritual where the folks of Punxsutawney, Pennsylvania, watch the reaction of a groundhog to see if we'll have more winter. Is Punxsutawney Phil accurate? Does anyone really care? He's cute and there's a lot of fun to be had from this tradition.
 http://www.teachingheart.net/groundhogdaysite.html
http://www.teacherspayteachers.com/Product/Groundhog-Day-504542
http://wildolive.blogspot.com/2014/01/project-baby-groundhog-plush-with.html
The Super Bowl is traditionally a grown up event, but kids can get in on the excitement with their own fun. Helping to make healthy snacks, playing some touch football inside can brighten up even the coldest days. For 10 years now, Animal Planet has offered a furry, fun counterpart to the gridiron action with the Puppy Bowl. This year, Feb. 2 at 3 p.m. on Animal Planet, thirty six adorable puppies, all shelter animals, will be on the field for the festivities. Think that only kids watch? During last year's Super Bowl blackout, more than 1.1 million viewers turned to a rerun of the Puppy Bowl. Although temperature forecasts for the Super Bowl are not as dire as they were last week, it will still be a good time to be inside.
http://www.dltk-kids.com/sports/superbowl.htm
http://www.huffingtonpost.ca/2012/02/03/super-bowl-weekend-and-kids_n_1245258.html
http://www.animalplanet.com/tv-shows/puppy-bowl
---